Every shadow work coach and therapist listed below has qualified after undertaking the demanding Healing the Shadow Practitioner Training Course. (You can read more about this here.)
Healing the Shadow (HTS) is an organisation which offers an extended training scheme devoted to certifying women and men as coaches who have demonstrated real competence and sensitivity in working with clients using the tools of shadow work. Shadow work is a profoundly effective form of counselling and therapy which gets results fast.
A powerful form of counselling and therapy
Unlike conventional counselling, which is often based on talking therapy alone, the Healing the Shadow approach to counselling and therapy is "actionistic". Each shadow work coach is highly person centred, and focused at all times on the client's needs. Trained in powerful therapeutic processes designed to bring about rebalancing of old wounds, and effective personal growth and expansion, our coaches get results fast.
And powerful shadow work coaching
Every HTS certified work shadow coach has demonstrated their ability to work compassionately and effectively with clients. And all our coaches have a real passion for this work. They have also undertaken extensive training; not only in the tools and techniques of a shadow work coach session but also in the underlying  dynamics of the relationship between client and therapist or coach.
Our training course requires our students to hold many sessions with practice clients. In fact, all our qualified practitioners have held at least 10 full "Healing the Shadow" coaching sessions with practice clients from outside the HTS community before undertaking their final assessment and qualifying session, which, like a full Healing The Shadow session, lasts 5 hours. 
This session is videoed in full, and is discussed at length and in detail before the practitioner is offered certification and full membership of the HTS organisation, or alternatively is required to undertake further training if he or she does not meet the required standard to be certified as a qualified shadow work coach.
In practice, after qualification, a Healing The Shadow coach may offer sessions lasting anywhere from 2 hours to 5 hours, depending on what the client and coach agree between themselves.
---
Rachel J. Mitchell – Full Time Shadow Work Coach and Facilitator
Rachel J Mitchell is a warm and empathetic Shadow Work Facilitator based in Bristol working with individuals with the focus of creating a safe collaborative space. She believes that each individual holds the answers and the deepest wisdom within themselves for their own personal healing and is delighted to offer a shame free respectful space to assist them on healing and exploring their shadows.
Rachel is in regular supervision and welcomes LGBTQIA+ clients, as well as clients from all ethnic backgrounds to her practice. 
Email:    Racheljmitchell88@gmail.com
Website: www.shadowworkbristol.co.uk
---
Ali Kirk – Shadow Work Coach and Facilitator
I offer experiential psychotherapeutic process for personal development and the exploration and transformation of inner conflict and difficulty. My approach is rooted in Depth Psychology, the Jungian concept of the shadow, and the way in which aspects held in shadow can have a huge influence on the way we experience and move through our day to day life and relationships.
I'm passionate about helping men and women find inner peace and greater connection and truth within themselves and with each other. Although dialog is essential in any compassionate inquiry or exploration, in our work together we don't just talk. You will experience aspects of yourself and your limiting patterns through embodiment of those aspects in facilitated shadow work and parts work experiential process, allowing you to access sub-conscious thoughts, feelings and emotions that are driving your patterns or behaviours, and experience those dynamics that are unconsciously playing out within you.  You will be invited into relationship with yourself in a different way, and step into dialogue with yourself on a deeper level.
This process can be extremely shame-lifting as you begin to realise that the challenges that you experience are not because you are broken or flawed in some way, but because there is a part of you that needs your attention. I believe that there are no bad parts and that inner shifts come from transforming parts that are causing us problems through working with the burdens, responsibilities, beliefs and emotions that they carry.
This work holds the potential for deep personal growth, and deep healing and you are welcome to use it as a component of your regular personal development, or as a place to dive real deep into difficulty and challenge, shame or guilt, your grief, fear or rage. The holding I offer you is both sensitive and strong, and you are invited to bring anything you wish to our work together.
Shadow work is a beautiful way of approaching your inner experience and working with those things you want to change. It is a deep, sensitive and safe way of working with all manner of issues even when you have no idea how or where to begin.
Please take a look at my website where you can find out more about me, how I work and what to expect in a session.
Alasdair Kirk
Certified One-to-One Shadow Work Facilitator, Coach and Therapist
Healing The Shadow UK
Sessions in Hereford & Abergavenny, and Online via Zoom
Website: www.inner-truth.co.uk
Phone: 07792 405 660
Email: ali@inner-truth.co.uk
---
Laura Stoddart – Shadow Work Coach and Facilitator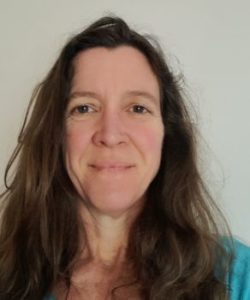 I work one to one with people who are searching for healing from trauma, to address issues with anger, for understanding of what is true for them, or simply for a stronger sense of emotional well-being.  This work has the potential to bring about profound transformation.  It gently shifts our inner realities and brings about long term, deep changes in our relationship with the world around us – both personal and professional. W
hen I started my journey as a client, t
he important thing about Healing The Shadow sessions for me was the safety and lack of shame that I experienced over many hours of one to one and group work.  I bring this approach in
to my practice
of one to one work by combining deep sensitivity, respect and care for the inner world of my clients with the powerful and effective Healing The Shadow processes.  I live and work in South Devon. I also offer sessions in Frome, and online via zoom.
Phone: 07854 374 130
Email:  laurashadowhealing@gmail.com
Website: www.shadowworkdevon.co.uk
---
Richard Martyn 

– Shadow Work

Practitioner

 
I offer clients individual sessions, either in Bristol, at my place in West Gloucestershire, or online. I have worked with the shadow for 6 years and experienced for myself the transformative power of shadow work and shadow coaching. In a previous career, I was a professional in industry, but now I work to bring the healing power of shadow work to other people. I am particularly adept at creating a safe environment where we can explore together the most vulnerable parts of yourself.
Phone:  07816 310 803 
Email:  richardmartynhts@gmail.com
Website: www.shadowworkforest.uk
---
Rod Boothroyd – Shadow Work Coach & Therapist
I like the expression "coach" because it sums up an important aspect of any therapeutic work: that the coach or therapist is only there to bring out what is already present in the client.
And I believe this, the bringing out, is best done by providing a person centred, respectful and compassionate place where we journey together as equals on an exploration of what can unfold for you. Of course, techniques and tools are an essential part of this work, and I am fortunate to have discovered the tools, processes and coaching methods of shadow work after training as a psychotherapist.
So now, my approach to coaching in shadow work centers on several aspects of the shadow. First, we work together to heal the wounds of childhood in every Archetype. Second, I act as a companion and guide on an inner journey as you find, explore and express your hidden, repressed or denied power and potency in the world. And third, together we work on exploring your unconscious shadows, and then we find ways to heal them and strengthen the power and potency of your Sovereign, the leader within you.
I've worked with hundreds of men and women in groups and one to one settings over the past few years, in particular bringing my training in psychotherapy to complement my vast experience and training in working with the shadow.
Websites: www.takeyourpower.co.uk
                        www.thebalancedwhole.co.uk
Phone:  +44 (0)7788 502 902
Email:   rod@takeyourpower.co.uk
---
Marianne Hill – Shadow Work Coach and Facilitator
I have been working deeply with the shadow for the last 12 years as a Shadow Work Facilitator. I am deeply committed to providing a compassionate and transformative place for people who wish to explore and heal their shadow side.
Website: www.healingtheshadow.co.uk
Phone:    +44 (0)1373 300 749
Email:  MarianneHillShadowWork@gmail.com
---
Individual Shadow Work in the USA & Other Countries
 You can find a list of shadow work coaches and facilitators who work in the USA and other countries by searching on Google.com for "Shadow Work USA", "Shadow Work Germany", and so on. 
---
Explanatory note:
The term "shadow work" has been used by many people over the years to refer to various kinds of coaching, therapy, and counselling. But we think of "shadow work" as most usefully describing the techniques used to explore and heal the hidden and repressed parts of ourselves which lie in the unconscious mind.
(The word "healing" refers in this context to the therapeutic work we can do together to address the emotional "wounds" of childhood. These wounds are the life events which resulted in each and every one of us putting parts of ourselves into shadow, out of sight, in our unconscious minds. These parts of us, even in shadow, can impact every aspect of our life, and they can – and do – cause emotional, practical and existential difficulties of various kinds in our adult life.) These are the shadows to which Carl Jung referred in his pioneering work on emotional health and well-being.
Over the years a number of practitioners and organisations have suggested that their individual approach to therapy and shadow coaching are what constitutes "shadow work". However, the term shadow work is more generally regarded as a generic term for counselling or therapy which focuses on both the exploration of a client's shadow side, and also on the work undertaken to bring those repressed energies back into balance so they can be expressed in a healthy and fully functional way.